Solar System Installation.
THE EASIEST WAY
We simply provide a steady power supply to your home and business using clean energy especially from the sun. At Isoric Oasis Limited, we provide turnkey Engineering, Procurement and Construction (EPC) and Operational & Maintenance (O&M) services for clients looking for solar PV and battery storage solutions in Nigeria.
We are committed to clean source of generating electrical energy in Nigeria and we are ready to be at a topmost in the nation's Go-Green campaign.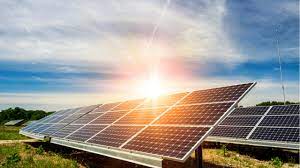 Check out what are clients are saying about us
"We have nothing but good things to say about Isoric Oasis Ltd, they earned our trust enough to push our ideas beyond our thoughts about how things ought to be and gave us something remarkable."
"I strongly recommend Isoric Oasis Ltd to anyone who is passionate about their project."
"Isoric Oasis' team has brought close attention and creative enthusiasm to our project."